Land Grant Goods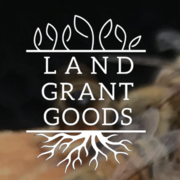 Land Grant Goods (LGG) is a value-added agriculture business founded and managed by students at Michigan State University.
LGG gives students the opportunity to assess the current food system and produce products that are locally sourced, ethically created, environmentally conscious, and economically viable.
This student run business will support the food system of the future, create the next generation of food activists and entrepreneurs, and innovate the local food system at Michigan State University.
Land Grant Goods creates a space for students to...
Develop entrepreneurship skills through curiosity based experimentation and problem solving.
Develop networking skills through opportunity exploration.
Participate in sustainable business practices by developing stewardship of resources.
Effectively collaborate in a small business team that demonstrates accountability, responsibility and ownership.
To learn more about Land Grant Goods, watch the video below or visit their website.