What is RISE?
Categories: Homepage Images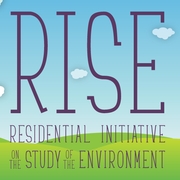 Read below to see how students in RISE describe the RISE living/learning community
---
"RISE is so much more than students living together in a hall and hanging out in the commons at night. It is a program that drives the way students learn and create passions. I never really knew how much I cared about the environment until I came to Michigan State and became a part of the RISE program. Through RISE, I discovered people, just like me that had similar passions driven by the environment. It's awesome to collaborate on different projects that happen throughout the year, and have in depth discussions on how we can be the next generation of change that the world needs. The learning environment as RISE students is enhanced greatly by networking with professors through Michigan State. By networking it allows students to get involved and work on research projects to boost our passion and capacity to want to learn more. My favorite learning experience was being able to get hands on work through the Pig Team that allowed me to learn the process of farrowing and how to care for newborn piglets. It was an awesome experience that I'll be able to reference in my future job. I am thankful to be a part of RISE for it has helped lead me down a path that I am excited to continue on!"
Kera Howell
MSU Class of 2018, Agriculture, Food & Natural Resource Education major