LEED Features of Bailey Hall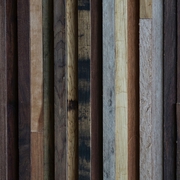 LEED or Leadership in Energy and Environmental Design transforms the way we think about the spaces in which we occupy from their design and construction to their maintenance and habitability. A number of features of Bailey Hall reach LEED standards:
Alternative Transportation
Just north of the Red Cedar River, Bailey Hall gives new design on pedestrian access to campus community and services. Biodiversity and walkability is promoted onsite through a high ratio of open space to building footprint. Bailey Hall is located near a Capital Area Transportation Authority (CATA) Bus stop on campus. Giving residents easy access to public transportation helps alleviate motor vehicle use, helping to reduce carbon emissions and fossil fuel usage.
Building Reuse and Construction Waste Management
One of the challenges of sustainable construction is reusing the existing building structure in a way that meets the basic building needs. The conventional construction process produces large amounts of waste that typically ends up in landfills. However, much of the construction waste can be reused or recycled. In Bailey Hall, more than 75% of the existing walls, floor and roof were reused and incorporated into the new design or recycled, thereby diverted from the landfill.
Materials and Resources
Many of the finish and fixture materials contain recycled content. Much of the construction materials came from local or regional sources within 500 miles of East Lansing. Using local and regional materials helps to reduce carbon emissions and fossil fuel usage.
Daylight Views
More than 75% of the spaces in Bailey have access to natural daylight and more than 90% of the spaces have views to the outside of the building. Natural daylight and outside views lessen the need for artificial lighting and provide a more enjoyable, healthier environment for all those in the building.
Design Innovation
Green education programs and signage will continue be used to educate guests about Bailey sustainable building features. The Bailey Hall employs a green housekeeping program which incorporates microfiber cleaning and other green cleaning innovations that use fewer and less harmful chemicals. Bailey Hall also has a comprehensive recycling program that allows staff and guests to recycle all paper, plastics #1 – 7, polystyrene, glass, cardboard and boxboard. The MSU Recycling Center picks up these recyclables several times per week. Staff offices in the Bailey Hall all have recycling stations and use mini-landfill baskets for trash rather than standard-size trash cans. Additionally, building and office materials are sent to MSU Surplus for reuse, once they have served their intended use.
Water and Energy Savings
Bailey Hall has high-efficiency lighting and Heating Ventilation/Air Conditioning (HVAC) systems along with energy-saving equipment such as motion and temperature sensors to regulate building functions.