2016-2017 Mentor Bios
Cameron Andrews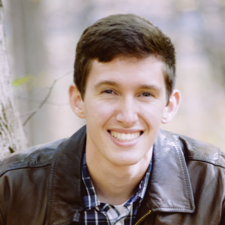 Yo! I came to MSU from Kalamazoo, and I am majoring in Environmental Geosciences. I volunteer with the Bailey Greenhouse and Tea Team, and when I get some time to myself it regularly gets filled by playing my guitar, mandolin, or ukulele. While walking or biking around campus I enjoy quizzing myself on the identities of the trees near the path, and my last four summers were spent working as a camp counselor at the Kalamazoo Nature Center, so you can confidently assume that I enjoy spending time out in the woods. As a final aside, cross country running was a major part of my high school years, so let me know if you want to go for a run!
Terrance Beebe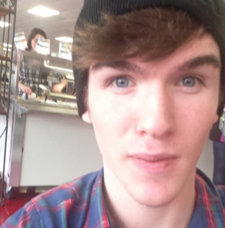 My name is Terrance Beebe and I am majoring in Food Industry Management with a minor in Environmental Studies and Sustainability. I try to be a model citizen volunteering with RISE in the Bailey Tea Project or the Pig Project. I like anything to do with basketball, hockey, or tennis and am one of the best karaoke singers out there. I enjoy long walks on the beach, sharing my feelings, and exploring nature. I can't wait to meet and mentor the next generation of RISE!
Lizzy Burr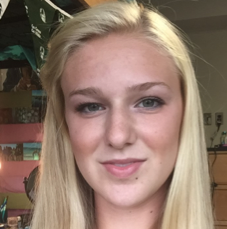 Hi my name is Lizzy Burr. I'm from Midland, MI. Currently I'm majoring in Material Science and Engineering with a minor in Beverage Science and Technology. I'm involved in Women in Engineering and I'm a tutor in the rise office. I enjoy geocaching, running, and spending way too much time watching netflix. I think the outdoors are great, but so is sitting on the couch wrapped in a blanket. I look forward to meeting everyone soon!
Victoria Chapman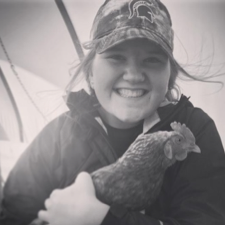 Hi, I'm Victoria! I am currently majoring in Spanish and Psychology and working to earn the Environmental Studies and Sustainability minor. I am part of the RISE Recruitment Team and the Pig Project. Outside of RISE, I teach Spanish at Holt Elementary with CELTA's Spanish Enrichment Program and I'm a member of MSU's Outdoors Club. Feel free to come to me if you have any questions, or just want to chat! I want to help make your transition to MSU as smooth as possible. I'm super stoked to meet you all!
Marie Clark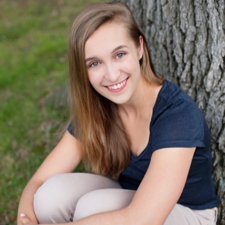 Hello everyone, my name is Marie Clark! I am a Kinesiology major with a minor in Environmental Studies and Sustainability. I come from Troy, Michigan and I am always dancing around. On campus, I am involved in Orchesis Modern Dance Club, CHAARG, MSU Club Gymnastics, and Women in Entrepreneurship. Within RISE, I love to volunteer with Bailey Tea Project, I write for the RISE Sustainable Stories blog, and also Bailey Bee Team. When I get free time, I enjoy getting outdoors, reading and writing blog posts, making crafts, getting active and catching some MSU sports. I'm super excited to help out and be here for all the new RISErs. If you have questions, feel free to reach out to me for anything!
Alyssa Daly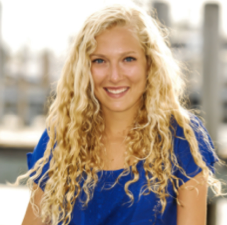 Hello! My name is Alyssa Daly and I am from Petoskey, MI. I'm a sophomore Packaging major with a minor in Environmental Sustainability. I am a member of the MSU Running Club, and I love going to all of the football and basketball games! I love the summertime and exploring new places, as well as taking long walks on Lake Michigan beaches. I am looking forward to meeting all of you!
Brooke Desposato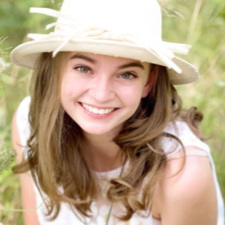 My name is Brooke Desposato I am a Food Science Major with an Environmental Studies and Sustainability minor. I am from West Bloomfield, Michigan and I'm involved with the Bailey Compost Initiative, Bee Team and Worm Team. In my free time I love to run, hike, ski and play the ukulele. RISE is a great way to get your hands dirty and is an amazing program with inspiring people! I look forward to meeting all of you!
Chelsea Dickens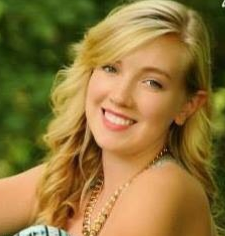 Hello! My name is Chelsea Dickens. I am currently a junior in the College of Communication Arts and Sciences. I am pursuing a major in Media and Information. In RISE I have been a part of many projects, including a grant based video project, and am always looking for ways to connect and influence social change through media ventures.
Sara Kolar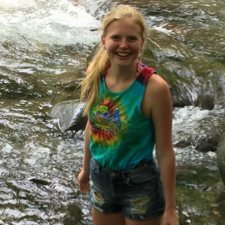 Hi! I'm Sara Kolar, an environmental engineering major from Hartland, MI. I love to spend any extra time I have outside on a nice day by snowboarding, running, or playing soccer. Due to this, I hope to make a difference with my major in order to keep what I care about in the best condition possible. With the rest of my free time, I look up new alternative music and hang out with my friends.
Tiago Laranja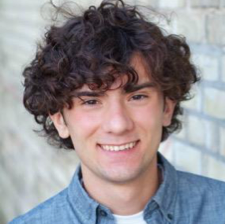 Hi Everyone. My name is Tiago Laranja and I'm from Grand Haven, Michigan. My major is Food Industry Management with the RISE minor and a minor in Spanish as well. I enjoy volunteering in the greenhouse whenever I get a chance. In my free time I enjoy running, paddle boarding, cooking, and throwing pottery. I look forward to meeting and getting to know you all in the fall.
Emily Mall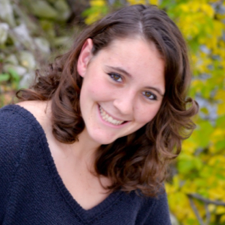 Hi guys, I'm Emily from Belleville, MI and I am an Environmental Biology/ Zoology and Public Policy major with a minor in Environmental Studies and Sustainability. I am on MSU's Women's Rowing Crew and part of the Honors College. Experiencing the world through camping, hiking, and reading are some of my favorite things to do! Hope to meet all of you soon.
Alex Marx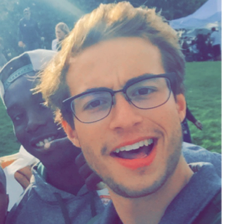 Whats good? I'm Alex and I'm from West Bloomfield, Michigan. My major is Environmental Biology/Zoology with a minor in Environmental Studies and Sustainability as well as Entrepreneurship and Innovation. During my freetime I'm outside observing nature, watching birds, or resembling Steph Curry on the bball courts. I'm involved with The Bee Team, the Worm Team, compost research, socal media, and outreach, so If you want to get involved, just hit me up and I can tell you more about a specific student project or all the student projects! I'm in Bailey Hall Government as well so if you want to get involved with that I can help out too. Looking forward to welcoming you guys to Bailey.
Selena Perez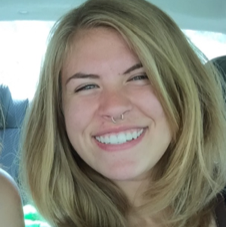 Hi everyone! My name is Selena Perez and I'm majoring in Zoology, concentrating in Marine Biology. I'm from Dansville, MI and am a part of the Bailey Compost Initiative here in RISE. My hobbies include reading, petting cats and dogs, gardening, and hiking. If you ever have questions about anything, be it academic or otherwise, I'm here to help!
Thiramet Sotthiyapai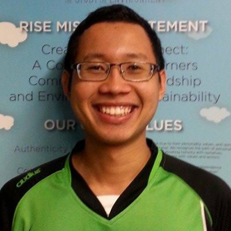 Hello everyone! My name is Thiramet, and I'm from Thailand. I'm a Biosystems Engineering major with a minor in Environmental and Sustainability studies. I really enjoy to be in a greenhouse, and learn from the nature around us. I'm also very passionate about RISE, especially learning about environment and sustainability. In my free time, I like to play soccer, and run around our campus. I'm so excited to meet all of you guys!
Kirsten West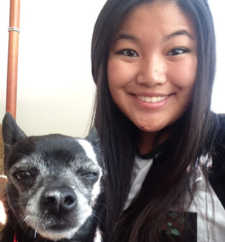 Hey there! I'm Kirsten from Walled Lake and I am majoring in Packaging with the Environmental Studies minor. In my free time I like to swim, explore the outdoors, (attempt) yoga, go to concerts or just listen to my record collection (I promise I'm not 50 they're actually really cool!). Ask me about Sustainable Spartans club, tea team, vermicomposting, volunteering in the greenhouse, or my grant research on mealworms eating Styrofoam! I'm actually not as busy as it looks, so I'm always free to talk to you about anything from classes, to music, to dogs! Please inform me if there is a dog in petting radius!
Dalanei Willoughby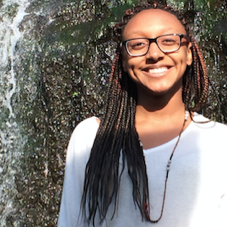 Hello! My name is Dalanei Willoughby, and I'm an out-of-state student from Boston, Massachusetts. I am sophomore studying Zoology as a major, Spanish Language and RISE (Environmental & Sustainable Studies) as minors. Following the completion of my undergraduate degree, I plan on attending Veterinary School either here at MSU or on the West Coast. I love my fair share of the outdoors (catch me in my hammock when the weather is nice!) but I also love watching movies/shows with people in the building. I hope I can help with your transition here at MSU, and welcome