2014-2015 Mentor Bios
Jorhie Beadle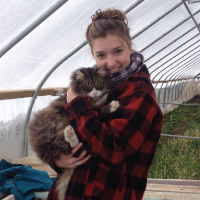 Hello, Class of 2018! I am Horticulture major with a concentration in Organic and Sustainable Agriculture and a minor in Environmental Studies. Growing up in rural Western Michigan has made me a lover of plants and sustainable food systems. As a member of the Bailey GREENteam and Ecological Food and Farm Stewardship (EFFS) Club, I work on campus to engage students in connecting with their food. I love to be outside, run, and play with plants, of course. As a mentor, I want to be available to answer any questions, academic or non-academic, and make your transition comfortable.
Dani Blumstein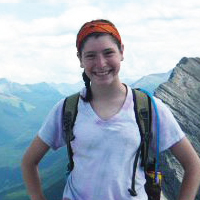 Hi! My name is Dani Blumstein and my major is Fisheries and Wildlife. At MSU I'm involved in Outdoor club, MSU dance club, and Hillel. I am on the RISE recruitment team and I am on the combo exchange team. I love being outside, camping, hiking, climbing and I think you learn so much more on location than it a classroom. I'm really interested in learning what's around us and the resources that we have. I also like teaching others about the resources that we have and how we can better save and use them.
Hannah Brenner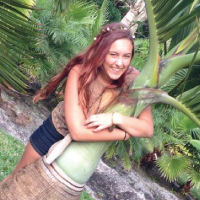 I am a Zoology major with a concentration in Ecology, Evolution, and Organism Biology. Along with my major I am getting a minor in environmental studies and sustainability and documentary studies. I play the trumpet in the Spartan Marching Band and I am a member of the herpetology club. I like longboarding, all kinds of music (including country), photography, and sunshine! I have been on both sides of mentor relationships in the past and I can't wait to be able to chat.
Emilie Cole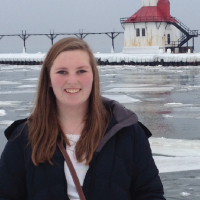 Hi, I'm Emilie Cole and I am a sophomore from South Lyon, Michigan majoring in Crop and Soil Science with a Horticulture minor and Environmental Studies and Sustainability specialization. I am involved with the MSU Worm Team, Agronomy Club, and Yoga Club. In my free time I enjoy swimming, gardening and collecting records. I hope to share my experience at MSU so far and wish to help incoming students in anyway possible.
Maria Cotter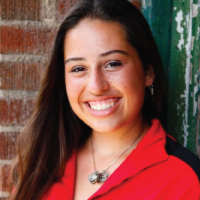 Hi my name is Maria Cotter. I am a Food Science major with dual concentrations in basic science and business industry, as well as a minor in Environmental Studies and a specialization in fermented beverages. I'm from East Lansing, Michigan and am involved in Food Science Club, Spartan Ski Club, and I volunteer at the MSU Student Food Bank. I am passionate about communicating information in different ways so everyone can understand. So long as you have the willingness to achieve your goals, I will be there to help you along the way.
Jordyn Davis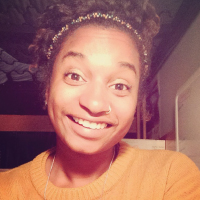 Hey new RISErs! My name is Jordyn Davis and I am majoring in Environmental Engineering and Music Composition. I'm a member of the Be Spartan Green Recycling Team here on campus and have an extreme passion for encouraging other to recycle as well as keeping people informed about its importance. I'm also a huge music junkie and could literally talk about it for days. I compose scores for films, write my own tunes, and play five different instruments so I'm always down for a jam session. I'm a very easy person to talk to, even when I'm swamped with a million and one things, feel free to strike up a random conversation. If you ever need any help trying to figure out if a particular major is right for you or where any building is on campus, I'm your go to girl. I know where just about every building is and can tell you the quickest way to get there (I like to think of myself as an unofficial MSU Tour guide)! I'm super excited to be a mentor this year and look forward to getting to know you/help guide you through your freshmen year! Cheers!
Leah Desposato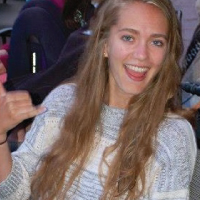 I'm an Environmental Studies and Agriscience Major and from West Bloomfield, Michigan. I'm part of the Worm Team and the compost data collection in RISE and I love being involved on campus through Bailey Hall Government and intramural sports. In my free time, I enjoy long walks on the beach, reading, skiing, running, and volunteering. I love nature, and I want to do everything in my power to conserve it! As a mentor, I want to provide a welcoming and comfortable transition for you at MSU!
Eamon Devlin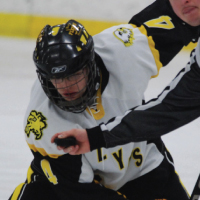 My name is Eamon Devlin, I'm a Fisheries and Wildlife major with specializations in Environmental Studies and Science Technology and the Environment in Public Policy, and I'm probably going to double major with environmental economics and policy. Around campus I try to get involved wherever I can: I'm a member of the fisheries and wildlife club, and the worm team here in Bailey; I was also a lab assistant for biology... I LOVE sports (especially hockey) and to be active, and I love to learn and to solve problems, so any questions or issues you have I'm glad to try and find an answer or solution.
Marielle Kouassi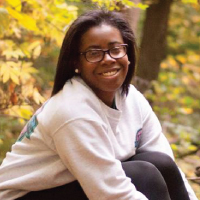 I am a Food Science major with minors in Sustainable Agriculture and Food Systems and Environmental Studies from Livonia, MI. I'm involved with SpartaNature, I'm a Student Senator for MANRRS (Minorities in Agriculture and Natural Resources and Related Sciences), EFFS Club (Ecological Food and Farming Stewardship) and the Outdoors Club. I participate in research within the Food Science and Human Nutrition department, and I volunteer in the Bailey GREENHouse and teach dance class to elementary school children in the Lansing area. I'm passionate and interested in anything agriculture related, writing, dancing and my goal is to send out food and different beverages to consumers that are safe to eat and to make sure that the quality meets all standards.
Alec Manaia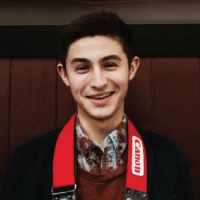 I'm Alec, and I'm an Environmental Studies and Sustainability major with a Horticulture minor from Rochester, Michigan. I love biking, organic gardening, and fruit. This summer I'll be working on an organic farm growing food, and teaching people about growing food. On campus I'm involved with EFFS club and research in social forestry, and otherwise I do work with Citizens Climate Lobby. I'm most passionate about engaging people and communities for sustainability and leading environmental change.
Sergio Martínez-Beltrán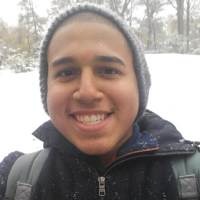 My name is Sergio Martínez-Beltrán and I am from Carolina, Puerto Rico. I am a Journalism major, concentrating in Public Affairs and specializing in Environmental Studies. I love sports; I've been playing volleyball for more than seven years. I love helping people. I've been in the 4-H Clubs for more than five years. I have a little obsession with quotes! I believe in the youth/people power and I know how much we can change the world. I'll be more than happy working with you!
Kaitlyn McCullough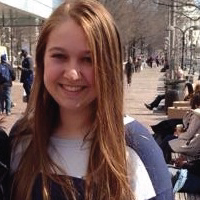 Hi. I'm Kaitlyn McCullough and I'm a Criminal Justice major with a minor in German and a specialization in Security Management. I'm originally from Pittsburgh, PA but I have lived in Dusseldorf, Germany for the last 10 years of my life, but still a huge Pittsburgh Steelers and Pittsburgh Penguins fan. I am involved in the "American Criminal Justice Association" and I am working with the Green coat Security next year. I love playing any sport, but mostly Volleyball and Soccer. I really like to get involved in making a difference in society, whether it's small steps with individuals or larger steps within the community.
Leah McTigue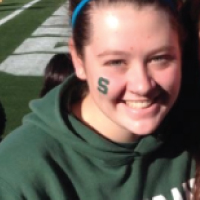 Hi! My name is Leah McTigue. I am an Animal Science major with a concentration in Animal Biology and Pre-Veterinary Medicine. I am from Newton MA (just outside of Boston). I am involved with the Student Organic Farm Pastured Pig Project, and have worked training dogs in agility and obedience for the past 6 years. I live swimming and running and played Field Hockey all through High School. I'm so excited to get to meet all of you! Welcome to RISE!
Kwamina Otseidu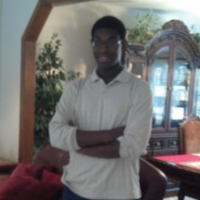 I am working towards three degrees and a minor: Environmental Biology/Zoology, Fisheries and Wildlife Sciences with concentrations in Conservation Biology, Water Sciences and Fisheries Biology, and finally Environmental Biology/Plant Biology all with a minor in Environmental Sustainability. I am interested in Ichthyology and fisheries sciences so if you have any questions on fish don't hesitate to ask! I am a member of M-Rule Brody and MSU MMA and enjoy soccer and classical music as well as Hip-Hop. I have taken courses in calculus, chemistry, physics, plant sciences and ecology so I can help with any questions you have with these classes. I am also proficient with the class scheduling/planning programs if any help is needed. I hope you have an awesome year at MSU and look forward to meeting you in the 2014-2015 school year!
Jalen Smith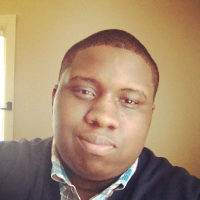 My name is Jalen Smith or you can call me Dr. JJ if you would like and I am one of the RISE peer mentors for the upcoming school year. I am a Journalism major with a concentration in Broadcast/ Electronic News, double minor in Environmental Studies and Fiction Film Production and sophomore in my second year (as of August 2014) here at Michigan State University. Here on campus I am involved with the RISE program, MRULE Program, Spartan Broadcasters, Society of Professional Journalists, MSU Office of Admissions Day at State Student Ambassador, an impromptu WRA paper editor, and a Service Center Receptionist for Residence Education and Housing Services in Brody Neighborhood. When I am not involved with my multiple extra activities editing papers and work I love to enjoy the outdoors, as well as watching movies, reading, singing and having a good time with my friends. I love the RISE program and all of the opportunities it gives its students as soon as they enter college. Everything about this program is for the students, about the students and created by the students it is really a hands on community who all work together and learn together about one of the most parts of our life, which is the environment. The RISE community does a good job of providing you with a nice group of peers to live with who also become your close friends because of this program I have made lots of close friends I will be friends with for a long time. As a RISE Peer mentor for the 2014- 2015 school year I hope to provide my mentees and all new RISE students with the knowledge and expertise needed to use the RISE program and the university resources to the best of their ability. I want to help my mentees make a easy transition to college by providing advice and sharing my experiences during my first year. I plan to provide my mentees with a mentor but as well as a cool sophomore friend that they feel free to talk to about issues they may be having. I got the nickname Dr. JJ because of my ability to care about others feelings and pretty much serving as the RISE floor psychologist. I look forward to meeting, working, and mentoring the Class of 2018 next year.
Zhuli Stoyanova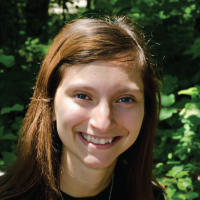 My name is Zhuli Stoyanova, and I am an Environmental Economics and Policy major from Wixom, Mi. Here at MSU I am a part of Sustainable Spartans Club, Hall Government, Day at State Host, Outdoors Club, Hammocking Club and IM Soccer. In my spare time I like to travel and go on all sorts of adventures-anything that involves being outside and enjoying nature gets me inspired.