RISE Earth Day Activities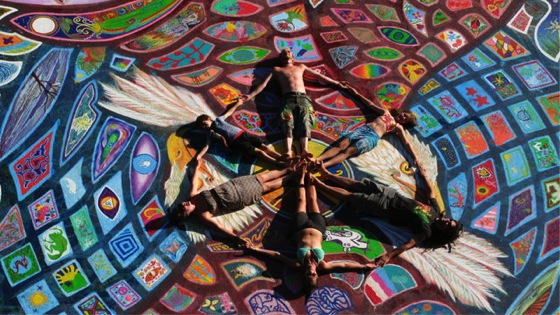 While we believe that Earth Day is EVERYDAY, we do have two different activities planned for tomorrow, Tuesday, April 22. Please join us!! No need to RSVP, just show up!
Community Art Circle
Join us on April 22 from 2-5 p.m. near the Bailey GREENhouse, in celebration of Earth Day and the amazing work being done in RISE and across the globe to work

for change towards a healthier environment! Join us as we collectively create a cosmic geometric chalk display that symbolically represents the RISE community and the broader interconnected universe in recognition of Earth Day. Chalk will be provided!
Bailey/Emmons Trash Clean Up
We've noticed (perhaps because of the snow melt) a lot of garbage around the Bailey/Emmons parking lots and close to the Red Cedar River. We'll provide the bags if folks will help us pick up trash on Tuesday afternoon between 12-5 p.m. and help make our corner of the MSU Campus a little greener and cleaner!